Diversity, Equity & Inclusion
We believe a diverse and inclusive workforce yields the possibility of better and more lasting results. In 2020, we formally adopted a Diversity Hiring Statement, otherwise known as the Rooney Rule. This action reiterates our commitment to including highly qualified women, minorities, and other candidates with diverse backgrounds, skills, and experiences in the pool of candidates for new leadership positions.
Lancaster Colony Corporation and its wholly owned subsidiary T. Marzetti Company are committed to a policy of equal opportunity for all associates without regard to race, color, religion, gender, national origin, age, disability, sexual orientation, or gender identity. It is our goal to provide opportunities that nourish the growth of each individual team member.
Employee Resource Group
The company supports the formation of Employee Resource Groups and currently sponsors four active ERGs.
Diversity at T. Marzetti
Our BRIDGES team members
ERG Event at our R&D Center
Dragon Boat race for Asian Pacific Heritage Month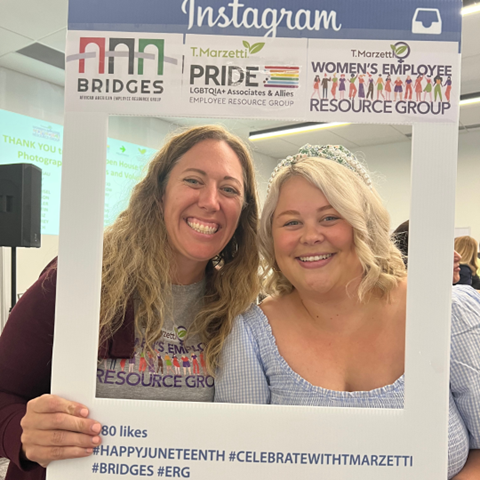 WERG Leaders at our ERG Event
Women's Employee Resource Group (WERG) Team Members
HR Team Members at our ERG Event
T. Marzetti's LGBTQIA+ Employee Resource Group